Week 3 did not fail to disappoint—unless you're a fan of Houston, Indy, the Giants, KC, the Steelers, the Bears (definitely the Bears), Detroit, New England, Jacksonville, Washington, the Jets, the Dolphins, Seattle, Tampa Bay, the 49ers and the Eagles. Other than that, euphoria all around!
Side note… Eli throwing up two birds on air was magical.
On to the Chuck Quick Hits…
CAR 24 – HOU 9
Primetime audience devastated to learn that it's pronounced "CHOO-buh" Hubbard. However you say it, 14 touches, 79 yards, and one big push was huge for 3-0 Panthers after CMC went down. 
TEN 25 – IND 16
Derrick Henry leads the league in everything (Rushing Attempts/Yards/TDs, Touches, Total Yards.) He also makes a hell of a nice open-field tackle here while carrying a football.  
ATL 17 – NYG 14
Saquan visits the end zone for the first time since 2019, Eli is inducted into the Ring of Honor, and the Giants…still lose.
LAC 30 – KC 24
The Mahomes bot is broken. Well, probably not. But after losing the turnover battle 4-0, the 2-time defending AFC Champs are now in last place in the AFC West. Update: The Chiefs have decided to address their league-worst scoring defense by signing this guy?
CIN 24 – PIT 10
This sort of thing would never have happened if Troy Polamalu were still roaming the secondary. Troy- maybe lend these dudes some hair?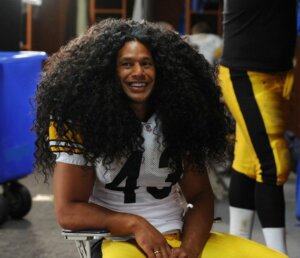 CLE 26 – CHI 6
Bears fans get their wish to see Justin Fields start, but forget to also wish for pass blocking. Bears amass just 47 total yards.
BAL 19 – DET 17
Justin Tucker, Justin Tucker, Justin Tucker Justin Tucker. Never happens without this 4th & 19 throw by Lamar though. 
NO 28 – NE 13
Belichick may have been looking ahead to next week's opponent. Which is understandable because Mac Jones now has as many 3 INT games (1) as that other guy did over his last 13 seasons as a Patriot.   
ARI 31 – JAX 19
Matt Prater attempts to break the longest field goal record for the second time in two hours. It doesn't go as well. But the Jags flea-flick away the lead and toss in two 4th quarter fumbles to keep both teams' records perfect. 
BUF 43 – WAS 21
Maybe he should have had a Heineken after all. But it doesn't matter much when Josh Allen (5 TD) is firing on all cylinders.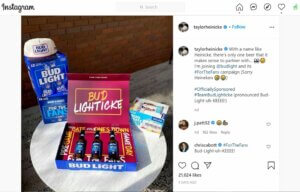 DEN 26 – NYJ 0
The 14-yard sack at the beginning of this reel is pretty much how the rest of this game went too. The Jets are still stuck on 20 points total so far this season. Even the Bears (who, again, put up 47 total yards this week) have 40. 
LV 31 – MIA 28
The Fins jump out to a 14-0 lead aided by this pick-six, but the Raiders turn the game around with some defensive points of their own and go on to win it with a pair of OT field goals.
MIN 30 – SEA 17
Dalvin who? Alexander Mattison has two 100-yard rushing games in his 29-game career. Both came against the Seahawks, and in both games he rushed for exactly 112 yards. No, we don't know what this means either. Except that the Seahawks' defense isn't very good.  
LA 34 – TB 24
Brady may have been looking ahead to next week's opponent. Wait, we used that one already? Alright, let's go with something more positive. Like the entire Rams offense and Sean McVay running 75 yards to the tunnel to congratulate DeSean Jackson for this. 
GB 30 – SF 28
A second straight Sunday night nail-biter. And another one where you felt like whoever had the ball last was gonna win. Even if, say, they were on their own 25 with :37 left and no timeouts. Aaron Rodgers suddenly seems happy again. Especially after the second spike. 
DAL 41 – PHI 21
Eagles get an early gift only to give it back right after halftime. 2-1 Cowboys now have as many wins (2) as the rest of their division. 
On to week 4!