Daylight Savings Time baffles the Bills and Cowboys, the Dolphins and Texans play a riveting game of hot potato, and the Packers now have two QB problems for the price of just a little ivermectin. All that and much more from Week 9… 
IND 45 – NYJ 30
The White Lotus picks up right where he left off throwing for 95 yards and a TD on the Jets' first two drives, but injures his forearm on that TD throw. The Jets' defense pays tribute to their fallen QB by pulling an Armand, yielding a touchdown on all four of the Colts' first half possessions. Jonathan Taylor has a monster game (19 carries/172 yards/2 TDs) including this 78-yard dash to put the game away. The Jets do get within 7 yards of a miracle cover before a Josh Johnson interception ends the comeback and preserves our third scorigami of the season.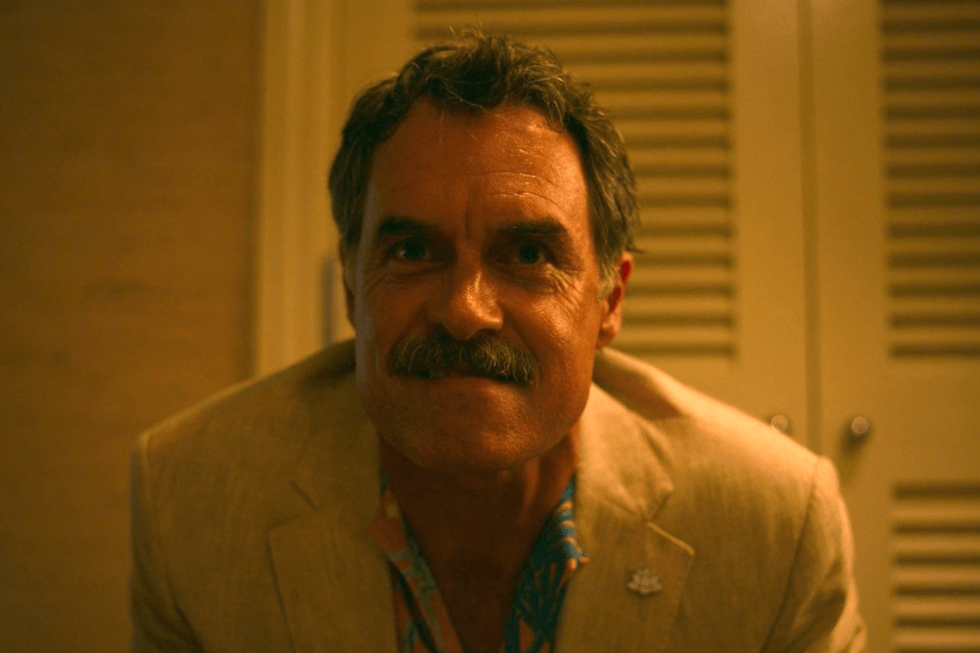 ATL 27 – NO 25
The Falcons control play for the first 50 minutes against the Trevor Siemian-led Saints, taking a 24-6 lead on this beautifully designed in-and-out pattern. They then blow that lead because of course they do, as Kenny Stills reaches (barely) across the goal line to give the Saints a 25-24 lead with just over a minute left. But Atlanta stops Alvin Kamara on the two-point conversion and then gains 64 yards on their next play from scrimmage, and Younghoe Koo closes things out 3 plays later on a chip shot field goal.
NE 24 – CAR 6
Despite finally getting Christian McCaffrey back, the Panthers gain only 65 yards in the entire first half. They do start moving the ball in the 3rd quarter but then Sam Darnold attempts an awkward flip pass which turns into an 88-yard J.C. Jackson pick-six. The Panthers' next two drives also end in Darnold interceptions, with Jackson's second pick essentially putting the game out of reach. The Pats still have only one home win on the season, but they're suddenly just a game behind the Bills for first place in the AFC East. 
DEN 30 – DAL 16
Denver continues to do whatever Carolina does and… wait, what do you mean they're up 30-0? In Dallas? Really? Alright, fine, I suppose we should start over. The 6-1 Cowboys apparently devote their extra hour of sleep to forgetting how to play football. Teddy Bridgewater throws for 249 yards and this TD, and the Broncos tack on another 190 yards on the ground, limiting the Cowboys to an NFL season-low 18:48 of possession in a major upset in Big D.  
BAL 34 – MIN 31 (OT)
Another week, another nail-biter for the Vikings, this time in the battle to find the NFL's best purple team. Dalvin Cook rips off a long (and wide) run to help Minnesota take an early 14-3 lead. They tack on a field goal after the two-minute warning to extend the lead to 14, and take the second half kickoff to the house, but their defense pulls an Armand (we knew that phrase would come in handy!) allowing TDs on four straight Ravens' drives, most impressively this one. The Vikings do come up with a late game-tying TD and an amazing pass-block-turned-interception by Anthony Barr in OT but proceed to go 3-and-out. The Ravens ultimately outgain the Vikings 124-1 in OT, and Justin Tucker wins it on a 36-yarder with 20 seconds left.  
CLE 41 – CIN 16
The Bengals offense is on the field for the latest Battle of Ohio's first 27 plays from scrimmage, but they only have a 7-7 tie to show for that when play #14 goes like this. When Cleveland's offense finally does get to take the field they score on each of their first three possessions (including this one-play drive) and head to the locker room with a 24-10 lead. Nick Chubb adds to that with this 70-yard TD, John Johnson comes within a shoestring tackle of a second pick-six, and the Browns cruise to the 41-16 win, as the Bengals tumble from first in the entire AFC to last in their division, all within a 2-week span. 
MIA 17 – HOU 9
In a battle of teams who haven't won since Week 1, the once-again Tua-less Dolphins take an early lead on this play which doesn't use a QB at all. Tyrod Taylor returns for the Texans but shows plenty of rust throwing three interceptions and averaging just 5.6 yards per attempt. Despite those three interceptions the Texans actually win the turnover battle 5-4 (here's a clip of all 9 of those turnovers; the Taylor pick at the 1:10 mark is a rare gem) but lose the war 17-9.
NYG 23 – LV 16
The Giants play basically competent football for the third straight week after back-to-back blowouts against the Rams and Cowboys. Daniel Jones hits Evan Engram for an early strike on a play which makes you wonder why Engram hasn't evolved into an elite tight end. The Raiders answer right back on their opening drive and take a 13-10 lead into the locker room. But Xavier McKinney gives the Giants the lead for good with this pick-six and tacks on a second pick late as the Giants hand the Raiders their first loss under interim coach Rich Bisaccia.
JAX 9 – BUF 6
We saved the weirdest early game for last. The Bills accidentally set their clocks back four years (to the last time the Jaguars were decent) instead of one hour and Josh Allen looks extremely sluggish as a result. The other Josh Allen has a monster game with a sack, pick, and fumble recovery, and the Jags hold on for the biggest upset of 2021 and the seventh biggest since 1990 (four of which have involved the Bills, for whatever reason.)
LAC 27 – PHI 24
After a two game break, the good version of Justin Herbert comes roaring back with a huge game (32-38/356 yards/2 TDs.) The Chargers end up needing every one of those yards after wasting a bunch of them early when their opening 98-yard drive results in zero points thanks to this goal line stand. Devonta Smith ties the game up late by going full extension to get the ball across the plane. But the Eagles offense never gets back on the field as the Chargers chew up 6:05 of the last 6:07, including a bold QB sneak on 4th & 1 from the Eagles' 28 to make things easier for Dustin Hopkins (who had already missed an extra point on the day) to seal the deal. 
KC 13 – GB 7
The two-time defending AFC champs and the team with the best record in the entire NFL meet in a rematch of Super Bowl I and…underwhelm the hell out of everyone. The Chiefs only manage 237 yards of total offense, with their biggest gain of the day coming on this punt. Mason Crosby misses a 40-yard field goal and has a 37-yarder blocked, as the Packers fail to score until the game's last 5 minutes when Allan Lazard ducks under Daniel Sorensen to find the promised land. But Green Bay never gets the ball back after Patrick Mahomes finally makes a clutch third down throw and the Chiefs are now back within a half game of first place in the uber-tight AFC West, while Cheesehead nation can only muster their best ivermectin face.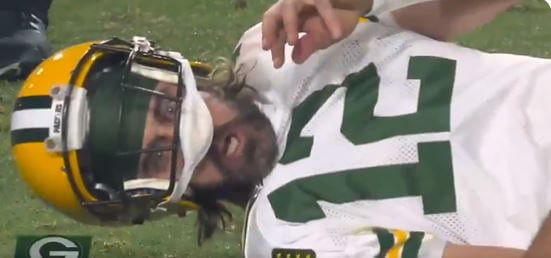 ARI 31 – SF 17
Colt McCoy, who had gone just 2-7 as a starter over the last eight seasons, calmly posts a 119.4 QBR in his first start for the Cards who, despite playing without Kyler Murray, De'Andre Hopkins, and, Chase Edmonds (injured on his first and only run of the day) comfortably roll to a 17-7 lead. Arizona then puts the game away in the 3rd quarter to reclaim the NFC's (and NFL's) #1 seed with statement TDs by both James Connor, who uses his turbo button perfectly on this screen pass (his third of the day) and Eno Benjamin, who decides to just run over Trey Kirpatrick rather than go around him. 
TEN 28 – LAR 16
Tennessee's offense struggles mightily in their first game without Derrick Henry, amassing just 194 yards, only the 9th time all season a team has fallen short of the 200-yard mark. But unlike those first 8 teams the Titans manage to leave LA with an awfully impressive win, thanks largely to Matthew Stafford gifting them 14 points on consecutive 2nd quarter passes. Cooper Kupp makes a season-high 11 catches, but at a season-low 8.6 yards per catch, and the high-powered Rams offense only has 9 points on the board late in the 4th when Old Man Peterson scores in his 2021 debut to effectively put the game away.
PIT 29 – CHI 27
The Steelers cruise to a 20-6 3rd quarter lead behind this Najee Harris run, a pair of Pat Freieirmuth TDs, and a whole bunch of Bears' penalties (including yet another absurd taunting call, this one based on "posture".) Justin Fields (with an assist from his punt coverage unit) brings the Bears all the way back to take a 27-26 lead on this perfect cross-body throw to Darnell Mooney inside the game's final 2 minutes. But Big Ben does just enough to set up the go-ahead field goal, and Cairo Santos' last-second 65-yard attempt barely crosses the plane of the goal line as the Steelers win their 4th straight to move to 5-3.