Another fun month of Chuckles, highlighted by both the easiest game in Chuckle history (Tom Brady, who else) and the second-hardest (the perennially underappreciated Edgar Martinez.) January was also our first full month having Chuckle Stats and Standings within the Chuck App. Make sure to grab our latest and greatest version here so you can dominate the dojo like Andy: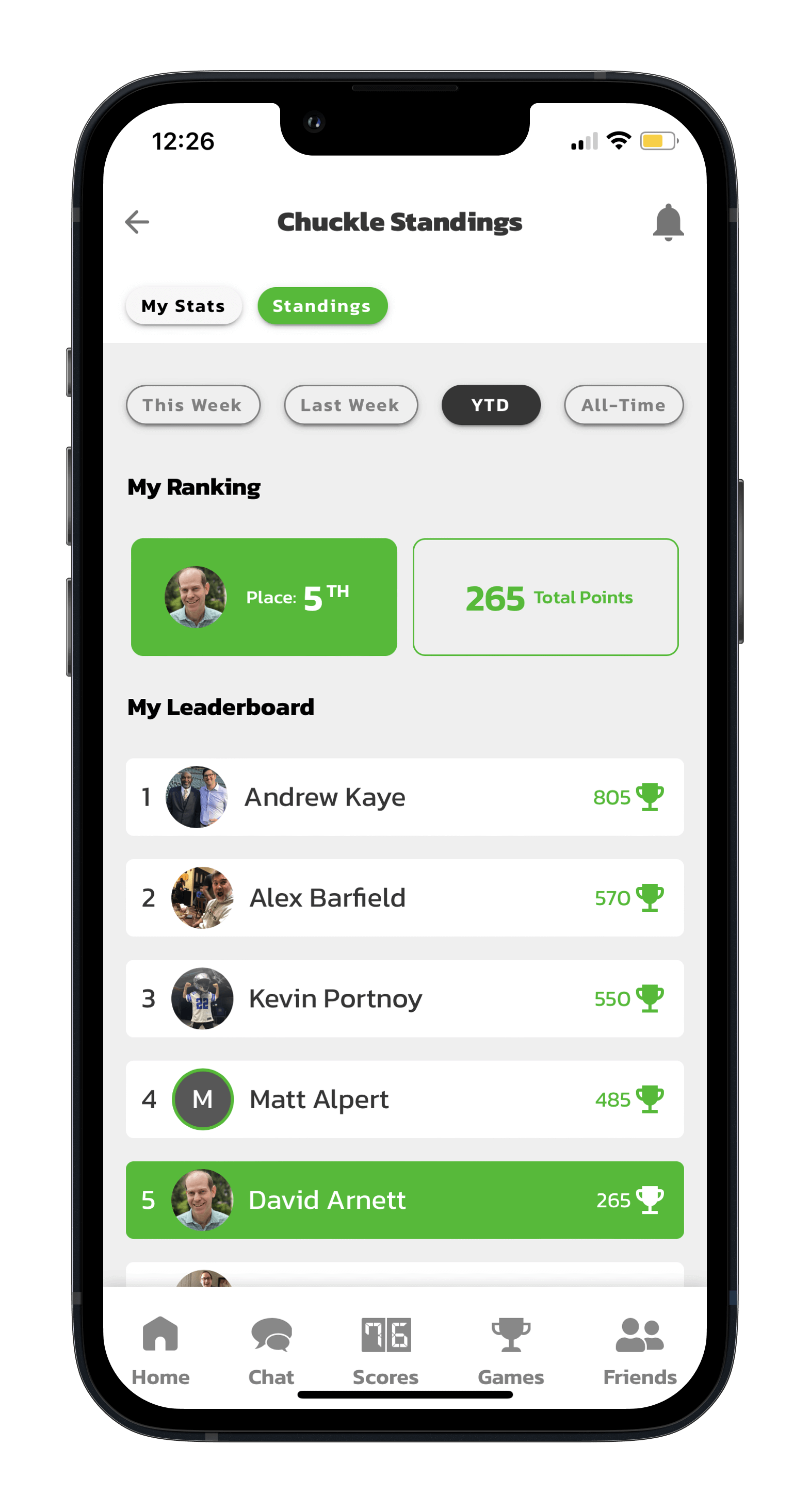 January games with the highest Winning Percentage:
1. Tom Brady (99.4%)
2. Detroit Lions (99.1%)
Quite the stark contrast here. Tom Brady won a remarkable 35 playoff games before retiring earlier this week. The Detroit Lions have won (checks math) exactly one playoff game during Tom Brady's lifetime.
Favorite facts:
1. Marcus Allen is the only player ever to win the Heisman Trophy, an NCAA Championship, an NFL MVP, and a Super Bowl MVP.
2. It took the Washington Capitals nearly 200 games to have their first two-game winning streak.
3. Johnny Damon and Jason Giambi are the only players ever to hit multiple Home Runs in an LCS Game 7.
Lowest Winning Percentage:
1. Phil Rizzuto (69.5%)
2. Aroldis Chapman (75.1%)
3. Giancarlo Stanton (83.6%)
A Yankee sweep! For the 30.5% of you who don't know much about the Scooter, here's a way-too-brief rundown:
1940s: Wins three World Series sandwiched around three years of service in the U.S. Navy during World War II
1950s: Wins four more World Series and becomes the only MVP ever to lead his league in Sacrifice Bunts
1960s: Calls Roger Maris's 61st Home Run
1970s: Provides nearly a full minute of audio for the Meat Loaf epic, "Paradise By The Dashboard Light"
1980s: Writes "WW" in his official scorebook during a Yankee game. When his broadcast partner asked what "WW" stood for, Rizzuto deadpans, "Wasn't Watching." 
Note: Technically I have no idea when this happened since I wasn't watching (pun mostly intended) and it's the one thing in the history of sports that somehow isn't Googlable (come on, internet!) But I needed something for the 80s and chose this over his radio call of the Pine Tar incident.
1990s: Appears on "Seinfeld" (sort of)
2000s: Throws out the opening pitch in Game 3 of the 2001 ALCS and imitates "The Flip." At age 84.
They don't make them like they used to.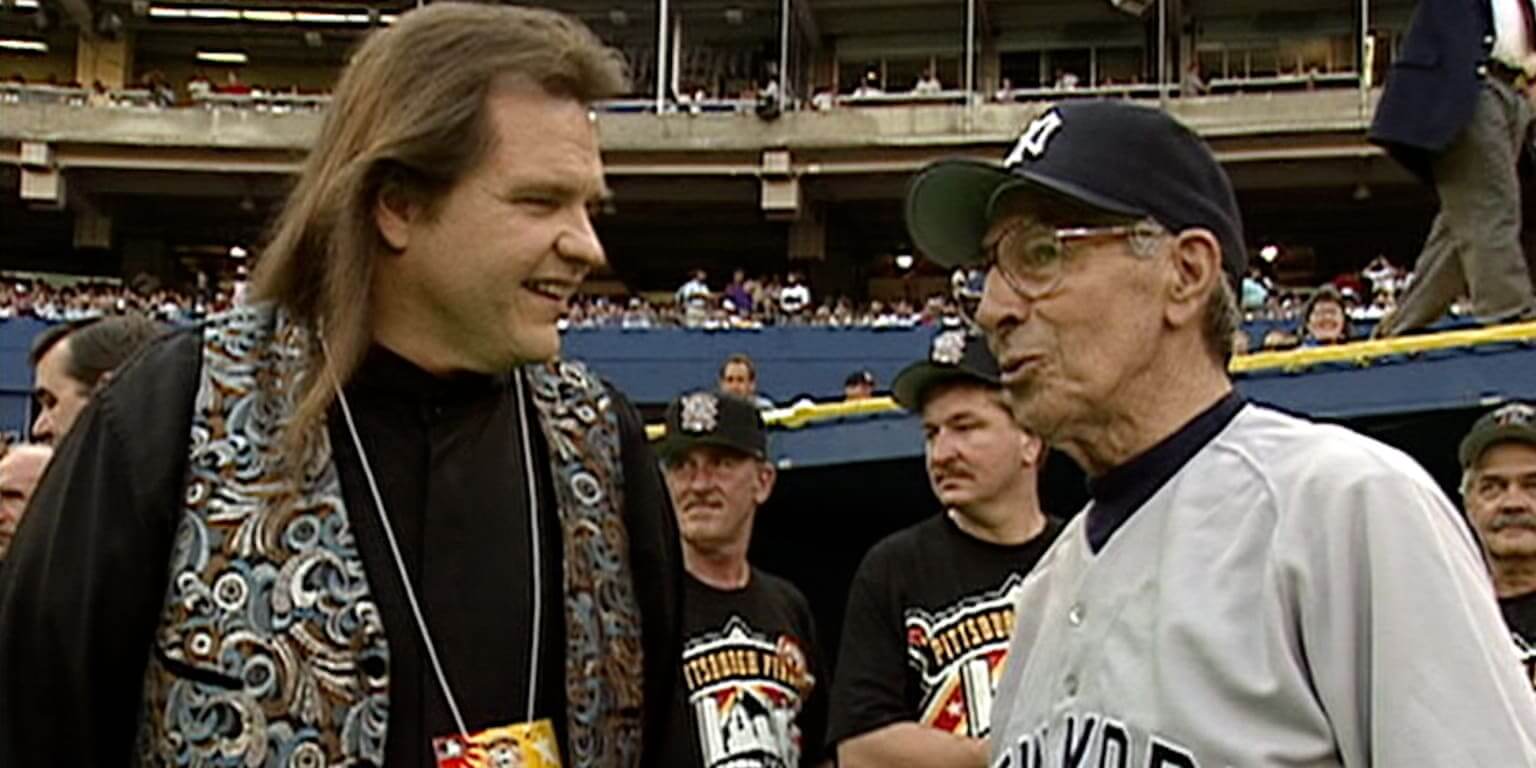 Most Helpful Clues (by Clue Number)
1. I went to Michigan
Writing the Tom Brady game was always going to be a challenge- this was the most generic clue we could come up with to avoid a major giveaway, but 46% of you still got it on the first try.
2. I was an All-American in both Football and Lacrosse while at Syracuse
62% of you got Jim Brown. I guess more of you are fans of the Premier Lacrosse League than I had realized.
3. My older brother and I have combined to make 14 Pro Bowls
The rare clue that became much easier (67% correct answer rate) in between the time we wrote the Travis Kelce game and the time it actually ran (just two days after the Kelce brothers' matchup became a top-five Super Bowl storyline.)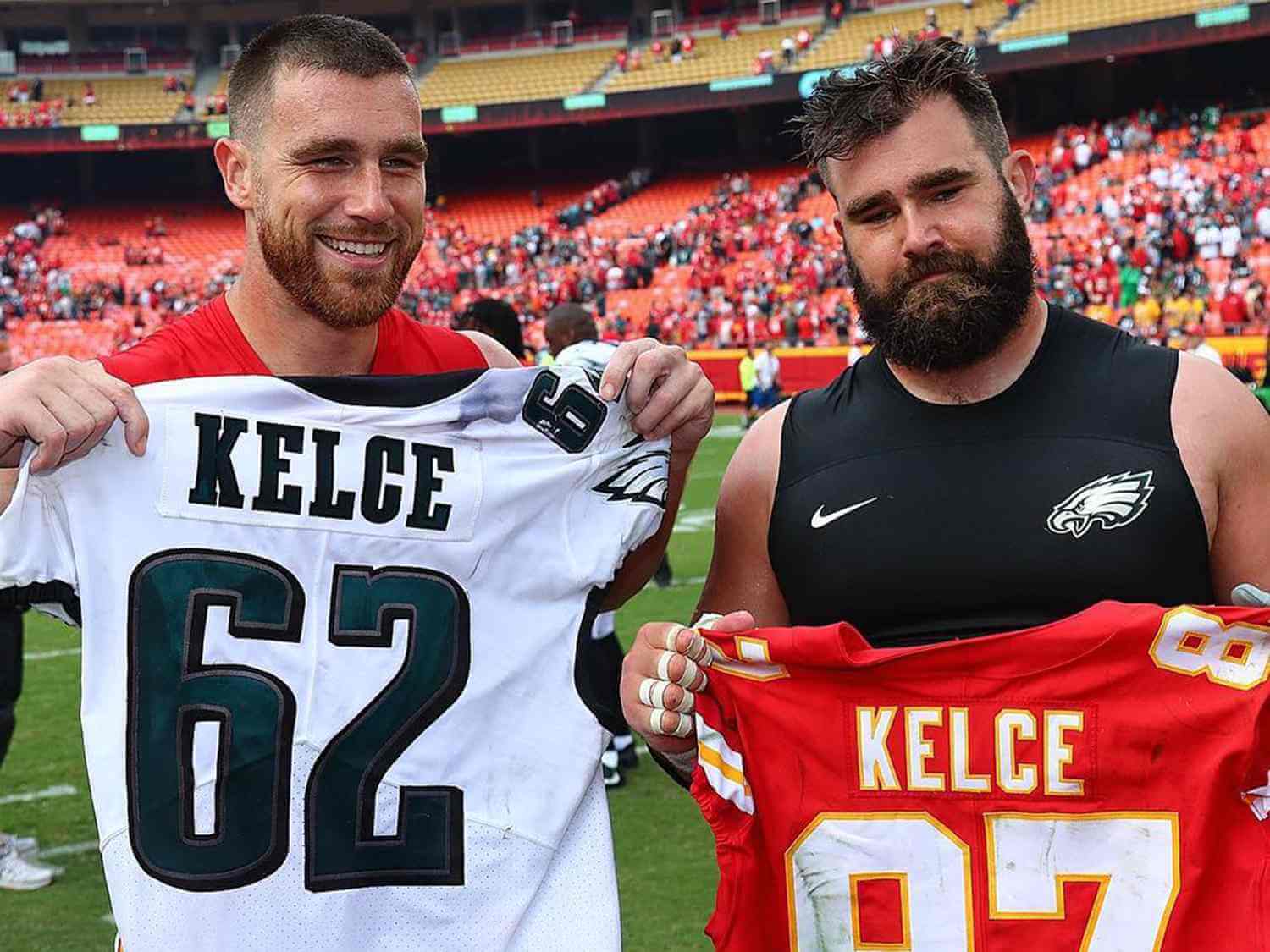 4. I was the last player to hit .400+ for a full season, and later won a pair of Triple Crowns
67% of you correctly named The Splendid Splinter, Ted Williams. But I hope you all got to read Clue 5 anyway, which mentioned that Williams didn't win the AL MVP in any of those three seasons.
5. I sealed my first career playoff game with a 67-yard TD run now known as "The Beast Quake"
An all-time great play, and an even better nickname. 77% of you got Marshawn Lynch here, and everyone who has made it this far into the January recap is invited to take a quick break and watch the Beast Quake one more time. (You're welcome.)
6. Our all-time Rushing Yardage leader is Barry Sanders
Well if I gave you the Beast Quake highlight I also have to give you Barry Sanders highlights too, right? (You're welcome. Again.) Also, for the 8% of you who didn't name the Detroit Lions here, you may want to take a quick timeout and regroup.
Fewest Guesses:
1. Tom Brady (1.79!)
2. Peyton Manning (2.63)
3-31. Everybody else (3.83)
Yup, that seems right. Enjoy your retirement TB12. Until next month…